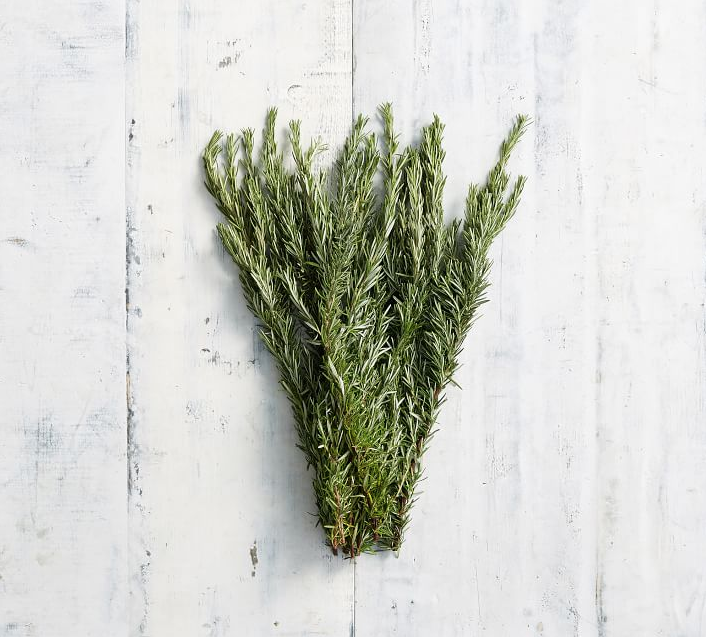 Live Rosemary Bundle
Carefully harvested live Rosemary Bundles. The fragrant, hardy stems make excellent napkin place settings, and provincial accents & garnishes.
Not for cooking

Locally grown

Overall: 12" long
CARE AND MAINTENANCE
Immediately recut stems at an angle and place in water to keep hydrated

Stems should last about 7 days when water is cleaned and refreshed.

Keep out of direct sunlight and away from direct heat sources.