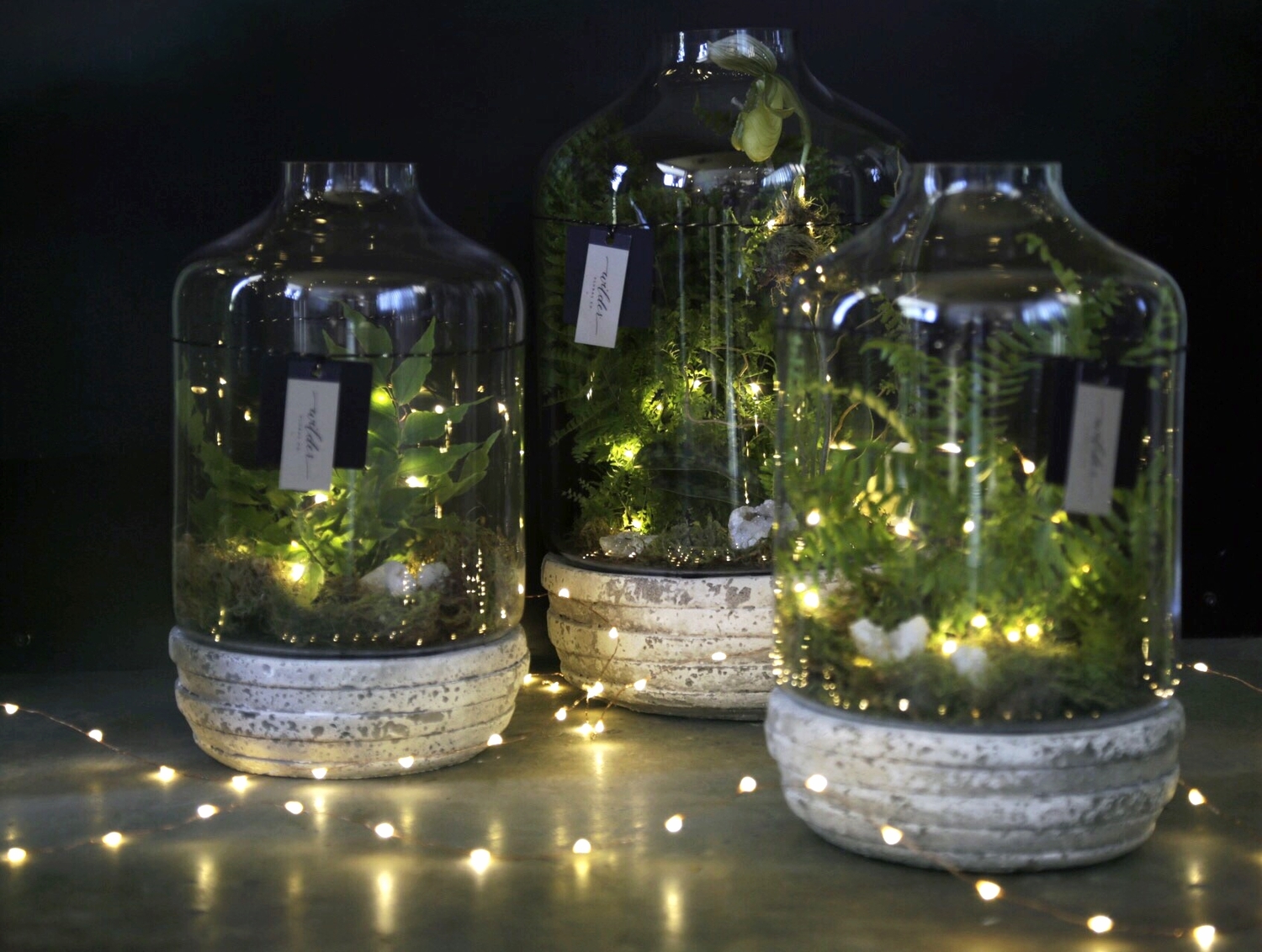 Medium Terra
Miniature gardens and habitats for your imagination await! Our natural, whimsical cloche terrariums are designed to resemble miniature forests of rich green ferns, moss, air plants, sparkling crystal geodes and golden light. These make great gifts or even night lights for the little ones!
- Indoor only
- Sealed
- No Drainage hole
13.5"H, 8.25" Diameter base
Please note: each item is made to order.
sold out